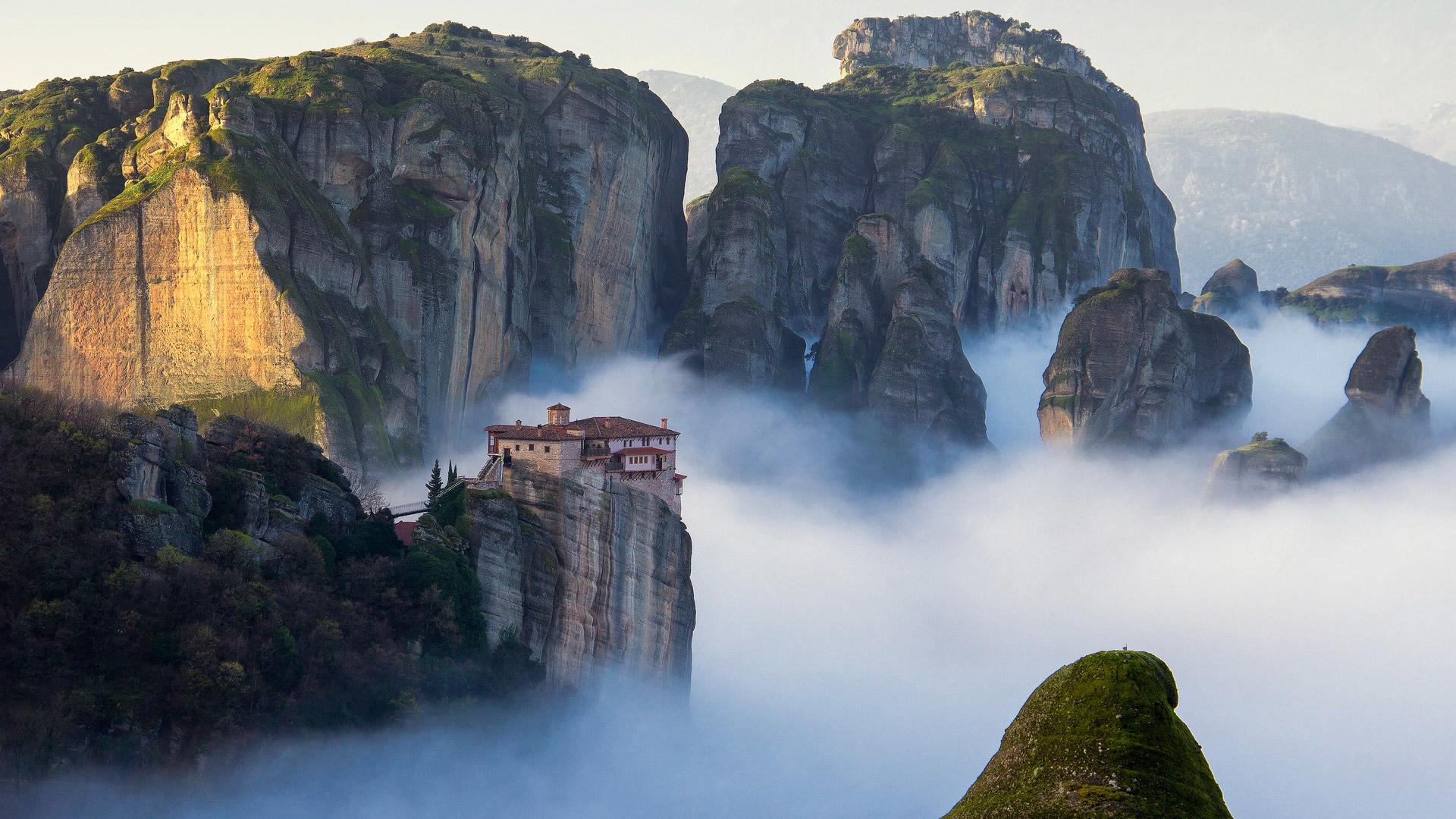 Get the chance to explore these UNESCO-listed Classical Sites
Visit the Archaeological Site of Delphi and Meteora Monasteries
Delphi Archaeological Site was considered to be the Center of the World in Ancient Greece. Moreover it is one of the most important archeological digging sites in Europe. There you can admire one of the most famous monuments the Temple of Apollo in Delphi. While there try to spot the well known ancient engravings on the stone such as 'Know Thyself' and 'Nothing in Excess', used in the Socrates philosophy works. Most of all explore the rare historical treasures dated from 15th century BC in the Museum in Delphi. Get a chance to see the famous long lost – wonders of the "Bronze Charioteer" and "Sphinx of Naxos"..
Admire the clifftop Meteora Monasteries built all the way back in the 14th century by the monks that still operate nowadays! Take a peek inside, meet and talk to the monks and discover priceless artifacts and wall paintings.
Places We Visit
Delphi Archaeological Site
Temple of Apollo in Delphi
Museum in Delphi Archaeological Site
Ancient Theatre in Delphi
Meteora Monasteries
What to Expect – Itinerary:



Day 1: Delphi Archaeological Site
Morning departure from Athens City on our way to Delphi Archaeological Site which is recognized by UNESCO as a World Heritage Site in having had a phenomenal influence in the Ancient world. On our way to Delphi Archaeological Site, along the main highway we pass by Thieves the Kingdom of Oedipus, driving with our Professional Guide.
When we arrive at the Delphi Archaeological Site, "the Navel of the Earth" we will have the opportunity to admire all the renowned ruins of the "Omphalos" (Navel) of the Ancient world. We visit the Museum in Delphi , which houses an impressive collection associated with Ancient Delphi. You will feel the mystery in the Temple of Apollo in Delphi , where Pythia delivered her prophecies while seated on her tripod. Overnight.
Day 2: Delphi Archaeological Site– Meteora Monasteries
Morning at leisure. In the afternoon begin our drive across the Thessaly Plains to the spectacular Meteora Monasteries through Amphissa, Lamia and Trikala cities. Overnight in Kalabaka village on the slopes of Meteora rocks.
Day 3: Meteora Monasteries
Leave Kalabaka village in the morning to enjoy a tour and a visit of two different of Meteora Monasteries built on top of rock towers and providing fantastic views over the plain.
Return to Athens City in the afternoon, passing by the heroic monument of Leonidas King of Sparta in Thermopylae. Return back to your hotel in Athens City.