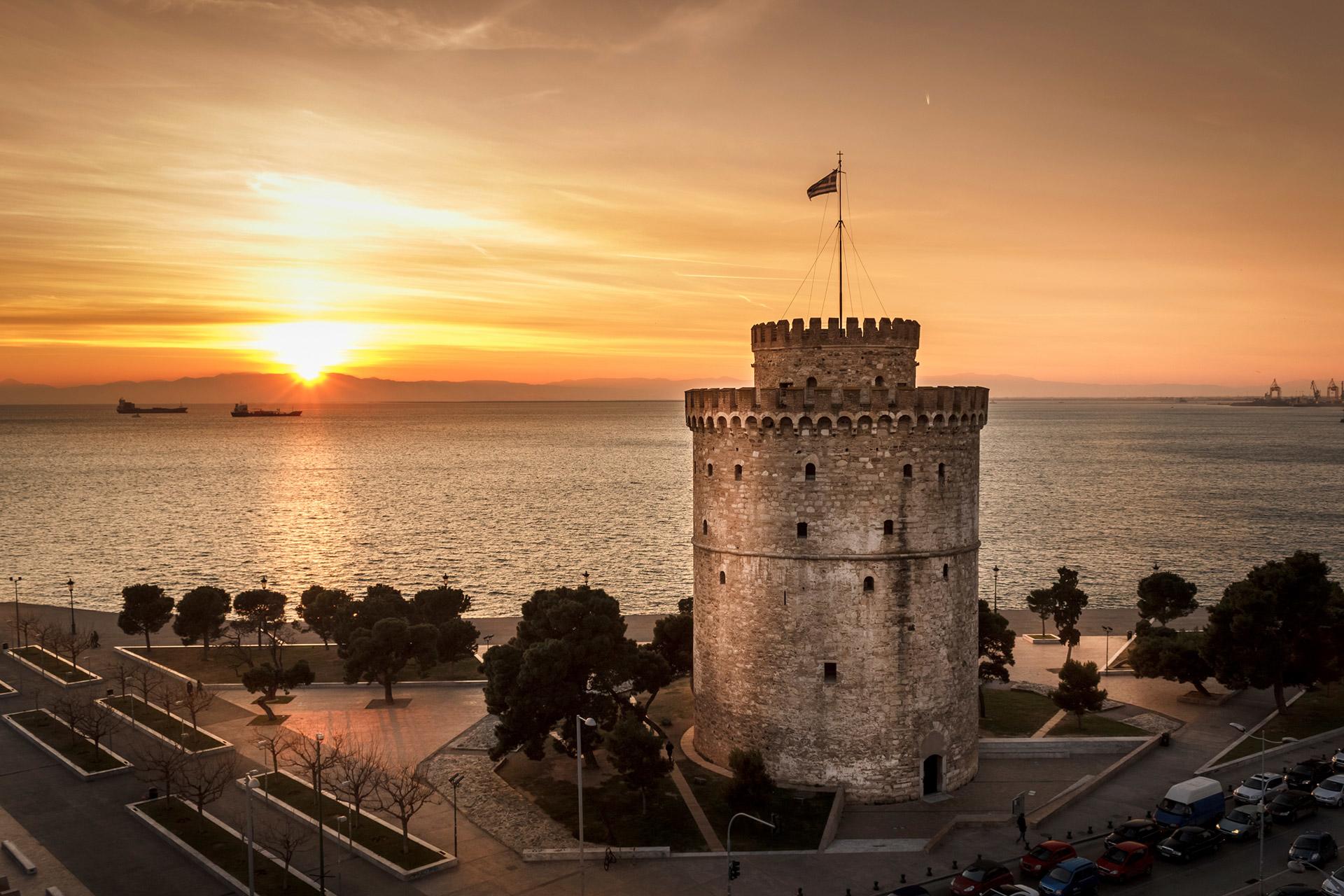 Thessaloniki also known as Thessalonica or Salonika City is the second-largest city in Greece and the capital of Macedonia, the administrative region of Central Macedonia and the Decentralized Administration of Macedonia and Thrace. Its nickname is Symprotévousa, "the co-capital", a reference to its historical status as the "co-reigning" city of the Eastern Roman (Byzantine) Empire, alongside Constantinople.
Thessaloniki City is Greece's second major economic, industrial, commercial and political center. It is a major transportation hub for the rest of southeastern Europe. Its commercial port is also of great importance for Greece and the southeastern European hinterland. The city is renowned for its festivals, events and vibrant cultural life in general. Moreover it is considered to be Greece's cultural capital.
Thessaloniki City was the 2014 European Youth Capital.
Founded in 315 BC by Cassander of Macedon. An important Metropolis by the Roman period. In fact it was the second largest and wealthiest city of the Byzantine Empire. Later on it was conquered by the Ottomans in 1430, and passed to modern Greece on 8 November 1912.
It is home to numerous notable Byzantine monuments. Such as the Paleochristian and Byzantine monuments, a UNESCO World Heritage Site, as well as several Roman, Ottoman and Sephardic Jewish structures. The city's main university, Aristotle University, is the largest in Greece and the Balkans.
It is a popular tourist destination in Greece. For 2013, National Geographic Magazine included Thessaloniki (Salonica) City in its top tourist destinations worldwide.  Also, in 2014 Financial Times FDI magazine declared Thessaloniki as the best mid-sized European city of the future for human capital and lifestyle.
Among street photographers, the center of Thessaloniki (Salonica) City is also considered the most popular destination for street photography in Greece.
Visit the Thessaloniki (Salonica) City on: