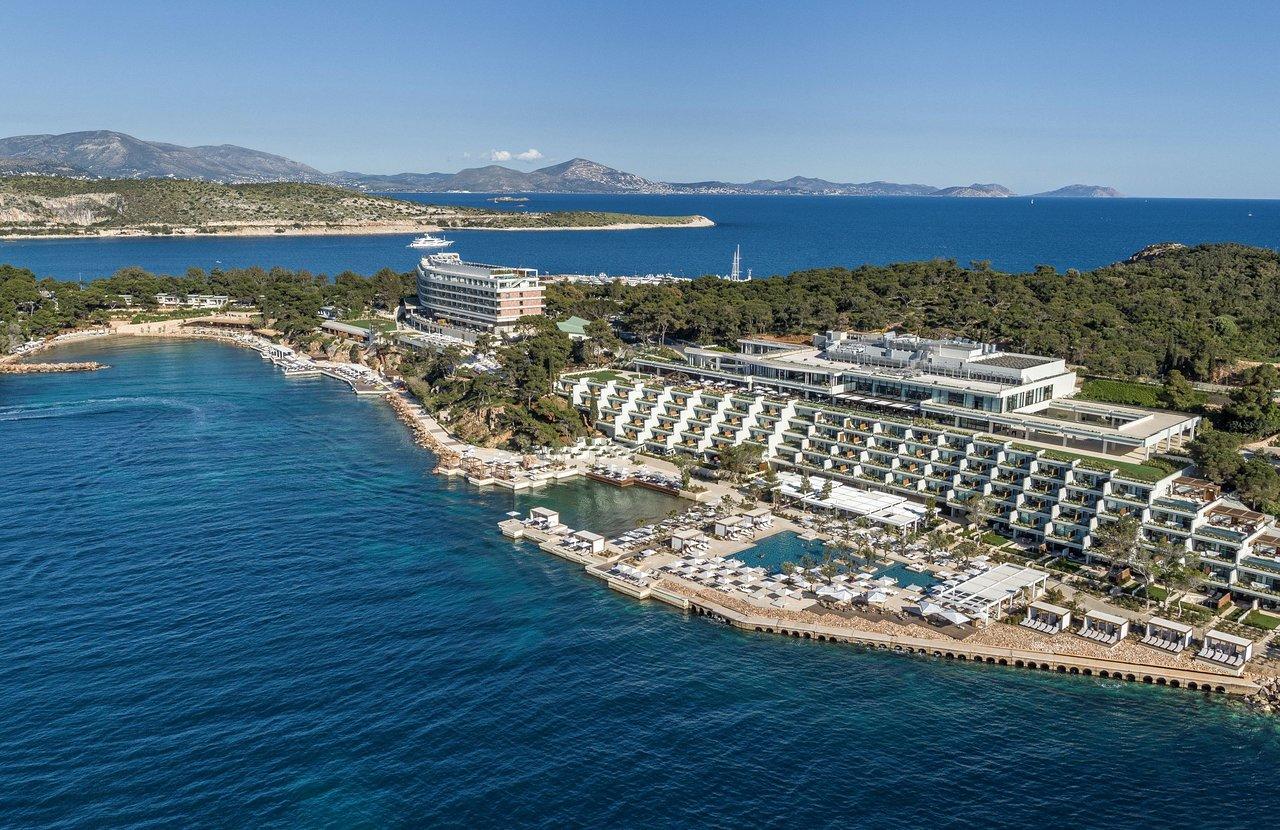 On the southern edge of the Athens City lies the alluring Apollo Coast. It is also known as the Athenian Riviera. Due to its palm tree–lined esplanades and idyllic beaches it dominates a unique slice of Mediterranean coastline – urban shore. It is brimming with laid-back elegance, a history of jet-set glamour and the feeling of spending quality time on a Greek island.
Whether you're in the mood to hit the beaches and nightclubs, or to explore historic sights, the Athenian Riviera offers plenty of attractions:
Therapeutic waters of Lake Vouliagmeni
Lake Vouliagmeni is located a bit off the main beach road and is bordered by a huge limestone cave. It's named after the Greek word for 'sunken'. Furthermore legend has it that a lost city fell into the deep lake. Most impressively it has 24°C therapeutic mineral waters. Studies have proven that the waters are able to heal various skin problems, rheumatism and arthritis.
Shopping in Glyfada City
Glyfada's downtown area is an energetic shopping hub where boutique stores are sprinkled between cafes, eateries and bars.
Cape Sounion is the southernmost tip of greater Athens. It is where the Ancient Greeks built the inspiring Temple of Poseidon in honour of the God of the Sea. It is perched high on the rocky headland jutting out over the Saronic Gulf. The gleaming marble columns once welcomed the Ancient Athenians home as they sailed back into the Aegean Sea. Today, Cape Sounion is one of the most desired spots on the Riviera to admire the sunset.