Careers at Hop In Sightseeing
As a Travel Agency we require experienced & enthusiastic Customer Service Agents for our operations office in Athens.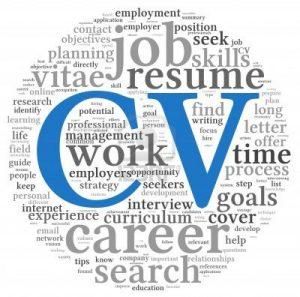 This job involves working within a team, to deliver outstanding results and after sales service to customers.
All candidates must speak fluent English and Spanish
Must be able to work under pressure
The role is suited to individuals motivated by working in a high pressured and fast paced environment
Please send your CV (in English) to 

[email protected]

– Ref: CSE
Working hours in a shift:
from 06:15 a.m. to 14:30 and 14:00 to 22:00
Daily duties for this role include but are not limited to:
Answering 40-80 calls/10-20 e-mail queries per day from customers
Following up on queries by leasing with suppliers and ground handlers in resort
Taking payment from customers
Arranging amendments and cancellations
Checking invoices against bookings
The type of candidate suitable for this job:
Wants to delight customers, above and beyond the call of duty
Has empathy for the customers situation
Is able to communicate clearly, both written and spoken
Works accurately and with attention to detail
Handles queries in the best interest of both customer and company
Is able to use a variety of IT systems simultaneously
Has a pleasant, friendly phone manner
Essential requirements:
The candidate must have fluent/excellent standard of English, preferably a native speaker or alternatively the candidate has worked in an English speaking environment previously.
Working experience in the travel industry or in a Customer Service role is essential.
[fusion_builder_container hundred_percent="yes" overflow="visible"][fusion_builder_row][fusion_builder_column type="1_1″ background_position="left top" background_color="" border_size="" border_color="" border_style="solid" spacing="yes" background_image="" background_repeat="no-repeat" padding="" margin_top="0px" margin_bottom="0px" class="" id="" animation_type="" animation_speed="0.3″ animation_direction="left" hide_on_mobile="no" center_content="no" min_height="none"]
[/fusion_builder_column][/fusion_builder_row][/fusion_builder_container]