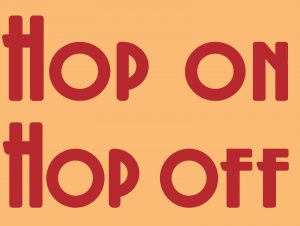 Athens Sightseeing Tour Bus in co-operation with "Athens Open Tour" gives you the opportunity to see the city from a different perspective, combining leisure with education, and is the perfect choice for you and your family!
Don't miss it!
What to Expect
You can enjoy Athens Sightseeing Tour Bus in more than 16 languages with an Audio Guide, that operates daily all year round. We offer 3 different routes: Athens City, Athens & Piraeus Port, Athens & Piraeus, and Glyfada City which run every twenty minutes daily. On those routes, you can hop on and hop off on more than 30 stops and enjoy Walking Tours and the Happy Train Ride
Tour Program:
• During the Summer season from 08.00 a.m. until 19.30 (April to November)
• During the Winter season from 09.00 a.m. until 17.30 (December to March)
1. The 90-minute Athens Route starts at 08:40 AM from the "Hop in Sightseeing Office" and runs every 20 minutes. This Route includes Free Walking Tours with an Audio Guide at Acropolis & National Garden
2. The 60-minute Piraeus Port Route (Interchange bus stop at the Acropolis) Pasalimani & Mikrolimano Glyfada City Route to the south of Athens Riviera which takes you by the picturesque Flisvos and Alimos Marina to the Glyfada City Center & Beach
Athens Sightseeing Tour Bus is ideal not only to fill your time but also give you quick and easy to access to transportation around Athens. The fastest way to do a lot in just a little time! Don't miss it!
Customers Who Bought This Tour Also Bought
Buy your ticket Now
Hop On Hop Off  Tickets are good to use for 48 hours from the moment you validate it!
Buy your ticket from the Hop in Sightseeing Office, located only 200 m from the South Entrance of "Acropolis" 44, Leof. Vas. Amalias 105 58 Athens
What Other People Say about the Hop On Hop Off Athens Sightseeing…
Athens Hop on – Hop off Sightseeing
Average rating:
55 reviews
Sep 2, 2023
Though the service is quite good i do wish they had at least some itineraries during later times.The night is also good for tours. It's a pity it stops close to sundown.
Aug 30, 2023
Je n'aime pas trop les visites en bus, mais avec le Hop on Hop off, c'est autre chose. Vous pouvez découvrir tous les lieux historiques en peu de temps et avec le plus d'informations
Aug 11, 2023
After using the services of hop on hop off in multiple countries in europe i can surely say that it is very well organized here. Keep up the good work guys.
Jul 27, 2023
رحله واعره بالزاف خلاتني نشوف اثينا الزوينه
Jul 15, 2023
My kids were complaining that sightseeing would take forever and they wanted to go to the beach. They were very surprised when i suddenly told them to get off the bus with me and we went to one of the beaches on the seaside. Such bliss to see them enjoy themselves. The cost is beyond excellent. Great deal
Jul 8, 2023
יש לי שהות קצרה באתונה אז הדרך הטובה ביותר לגלות את העיר היא אוטובוס הסיורים וזה היה מושלם
Jun 30, 2023
First time in Athens this bus became my friend. Both drivers i met were so friendly and gave me advice on where to go and i had sooooo much fun! Cant wait to return to you my neighbors next summer.
Jun 30, 2023
Having been to Greece in the past all i have to say is that it was not very impressive. Useful to move about the center and maybe some beaches but beyond that its ok i guess.
Jun 27, 2023
Das war total nervig. Irgendwann telefonierte der Busfahrer und schrie. Die Busse hatten fast jedes Mal Verspätung und ich war mehr als einmal mit den Linien verwirrt. Nicht zu empfehlen.
Jun 25, 2023
Siamo venuti solo per poco tempo, i miei figli adoravano la città e volevano fare un tour. Questo tour in autobus era proprio quello di cui avevamo bisogno. I bambini erano tranquilli e abbiamo trascorso alcune ore di pace. Grazie a Dio per le cuffie.